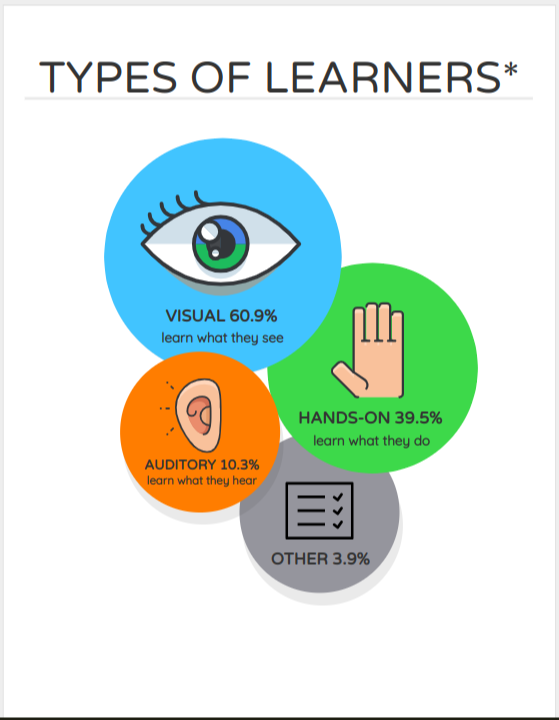 What way do you learn best? In general it is suggested that there are 7 learning styles. The main 4 are aural, visual, physical and verbal. Most of us will have a combination of styles with one style having the biggest impact.
Drumming is not based on scales (melodic scales) but rather patterns and rhythms. This means you can learn drumming without reading music. Around the world drum rhythms are shared in ways that support all the learning styles.
So, once you know your main learning style you can learn to drum your way! Take this quiz to get a head start and see what your learning style is!