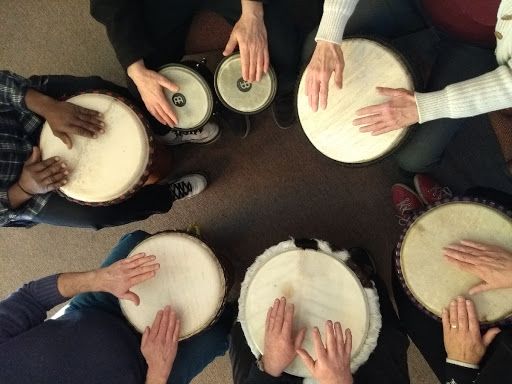 Drumming with others provides an experience of many rhythms/drum beats or parts coming together as one. As the parts come together a special connection is made with all involved. This connection inspires women, men, and children alike.
Another word for the connection is "united". Feeling united/connected offers many health benefits e.g. feeling happy, uplifted, and inspired!
Take a look at this piece by Christiane Northrup, M.D. to learn more about the positive effects drumming has on your health.